5 Ways To Develop A Pitching Routine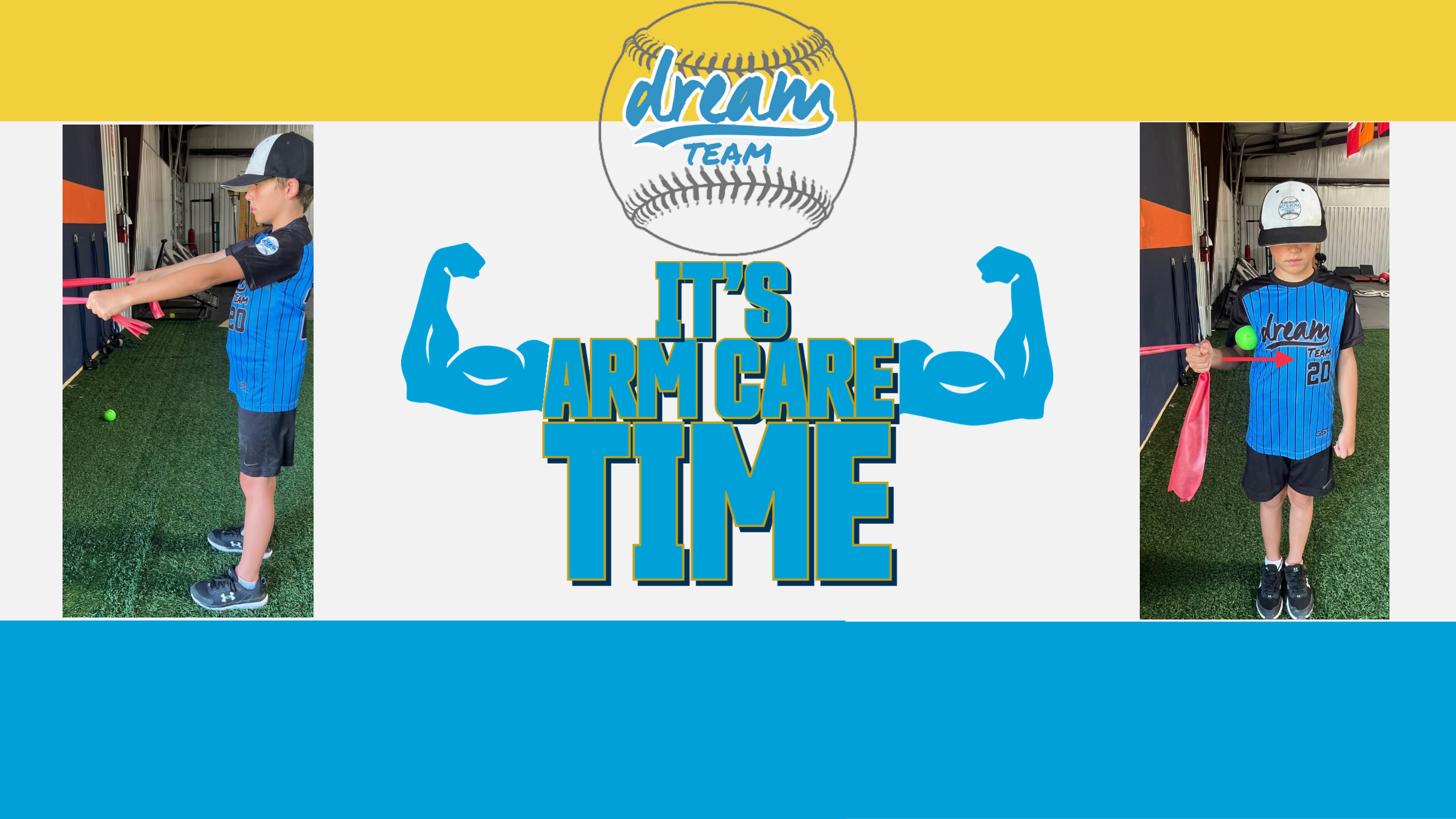 1. Transition from a passive state to an active one; "feeling ready!" Per Driveline Baseball, "In amateur baseball, starting pitchers generally transition from lengthy spans of time sitting – whether in a classroom, car, bus, or on a couch – before arriving to the field before the game. The pre-game routine serves as a means of getting out of this sedentary state and into an active one." Muscles that are dormant for a long car ride or by prolonged sitting must be "woken up" to help the pitcher get into an active state in "controlled, progressive manner."
2. Kick-start the physiological response to activity. As Driveline Baseball says, "Just like any warm-up, there are several bodily functions that we are trying to catalyze with a proper warm-up." Many pitchers get their "blood pumping" by running pregame, doing jumping jacks, skipping (using "exaggerated" arms and legs), or general warmup to get the heart rate up and the twitch muscles awakened to get ready to pitch.
3. Gradually prepare the competitive mindset. Dial it in! A thorough pregame routine can help ease these anxieties by gradually shifting focus to the task at hand. Rather than attempting to rush into action 20-30 minutes prior to game time and abruptly clear the mind, the pitcher can instead move from one step to the next. This will slowly transition their mind toward the first pitch. Most starting pitchers as they progress into pro baseball do everything the very same way to take out guesswork and help them mentally focus on the competitive game plan going into their pitching appearance.
4. Pregame Arm and Body Care is vital. Arm care is very important before you start a game, you can't just show up and start pitching. You have to have an arm (and body) care routine before you start. What many pitchers do is use Jaeger Sports J-Bands to get loose in their pregame arm care routine. Pro Baseball Insider says, "If you don't have access to J-Bands, long toss is another great option. You can do your stretching routine as normal and then start to get some long toss in to condition the arm." After a pitcher's arms are stretched, pitchers should focus on their legs and rest of their body. Here are some good routine based steps to help with arm and body care: a light jog to the center field fence and back, throwing plyo balls (for age appropriate pitchers) while keeping it at 85-95% effort (just for one set), throwing on the field to where to get the arm loose (listen to your arm though!), and dialing it all in by throwing 10-15 pitch bullpen (no more than 15 pitches).
5. When you Take the Pitcher's Mound. When you take the pitcher's mound, that's where you want to have a routine of what you do to a) the rubber and surface is ready for pushing off, b) the landing surface doesn't have any holes where you'll be planting your kick leg, and c) have a "reset" moment where you mentally focus in on your catcher. There's no pitch clock in youth baseball so take the time you need in your routine to effectively set yourself up for success. It's important to have a mental routine that you go through so you can take control of any pitching situation. As former big leaguer AJ Pettersen aptly said, "Once I gained mental awareness, I could sense these situations before they arose."